Facebook has really gotten serious about videos.  They are definitely giving YouTube a run for their money.  Because of this, if you post a YouTube video, don't expect Facebook to show it to very many people unless you create an ad for it.  Right now is a good time to promote yourself, services and products with video as they get a tremendous amount of organic reach.
So let's make this work for you!  Here are tips to effectively use Facebook video marketing.
Uses of Facebook Video
Inspire Viewers – Give them some daily motivation and encouragement.

Educate Viewers – Give them tips and tutorials.

Provide Entertainment – Facebook is all about social interaction. So be sociable.

Create a Featured Video – These are prominently displayed on your page above the About section. Use them for an Introduction to you and your page message, to promote a video to get more views, or promote an upcoming event.  Be creative.  Changing your featured video is easy to do with the edit "pencil" button.
Facebook Video Tips
Keep it short, no more than 2 or 3 minutes. If it is instructional, it can be on the longer side.  (The maximum length for a FB video is 15 minutes.)

Include something moving in the first 2-3 seconds to attract attention.

Once you select the video to upload, Facebook gives you a popup box which gives you the opportunity to Add a Title, select a Video Category, add a Call to Action at the end of the video, and to add a Custom Thumbnail (picture that shows up in the post when the video is not playing).

There are several different Call To Action buttons available including "Learn More" and "Shop Now." Once you paste in your URL, Facebook will pre-load the title and description for that URL.  But you have the option to modify those at that time.

Select a Thumbnail that is a good representation of your video content and that will attract attention as much as possible.

If you want the video to post later, you have the option to schedule the video to post as a drop down from the "Publish" button.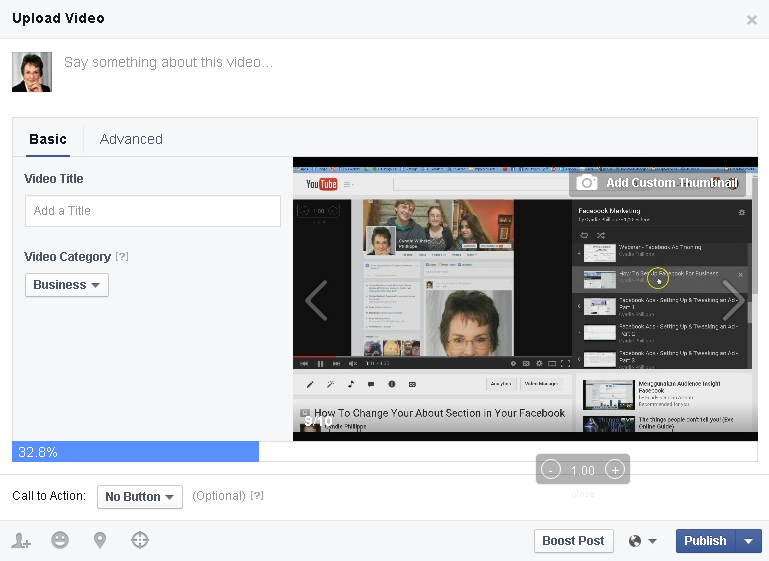 Create Playlists for your videos. By combining videos on a similar topic, you can encourage more views on more videos by making it easy for the viewer to see other related videos.

Your page Call To Action button in the bottom section of your cover banner can be selected to send a viewer to a video. Just select "Watch Video" as the button name and add the video URL.  Combine this with a related cover banner and you have a FREE Promotion!

Facebook now has an ad type for Video Views. Utilize a video ad to increase your views.

Embed a FB video in your Blog Post. Upscale your blog post with a short video.  This is a nice addition to make your blog content more interesting.  It also shows your viewers all the Facebook comments.  Open your video post and select "Embed Post" from the list of options.  Copy the embed code and paste it into your blog post.
Video marketing on Facebook has a lot of potential for making your viewer experience fun and interesting, as well as an excellent way for you to promote your cause, products or services.
As always, I am here to inspire, educate, and help you prosper!
Let me know how I can help YOU!
To Your Success!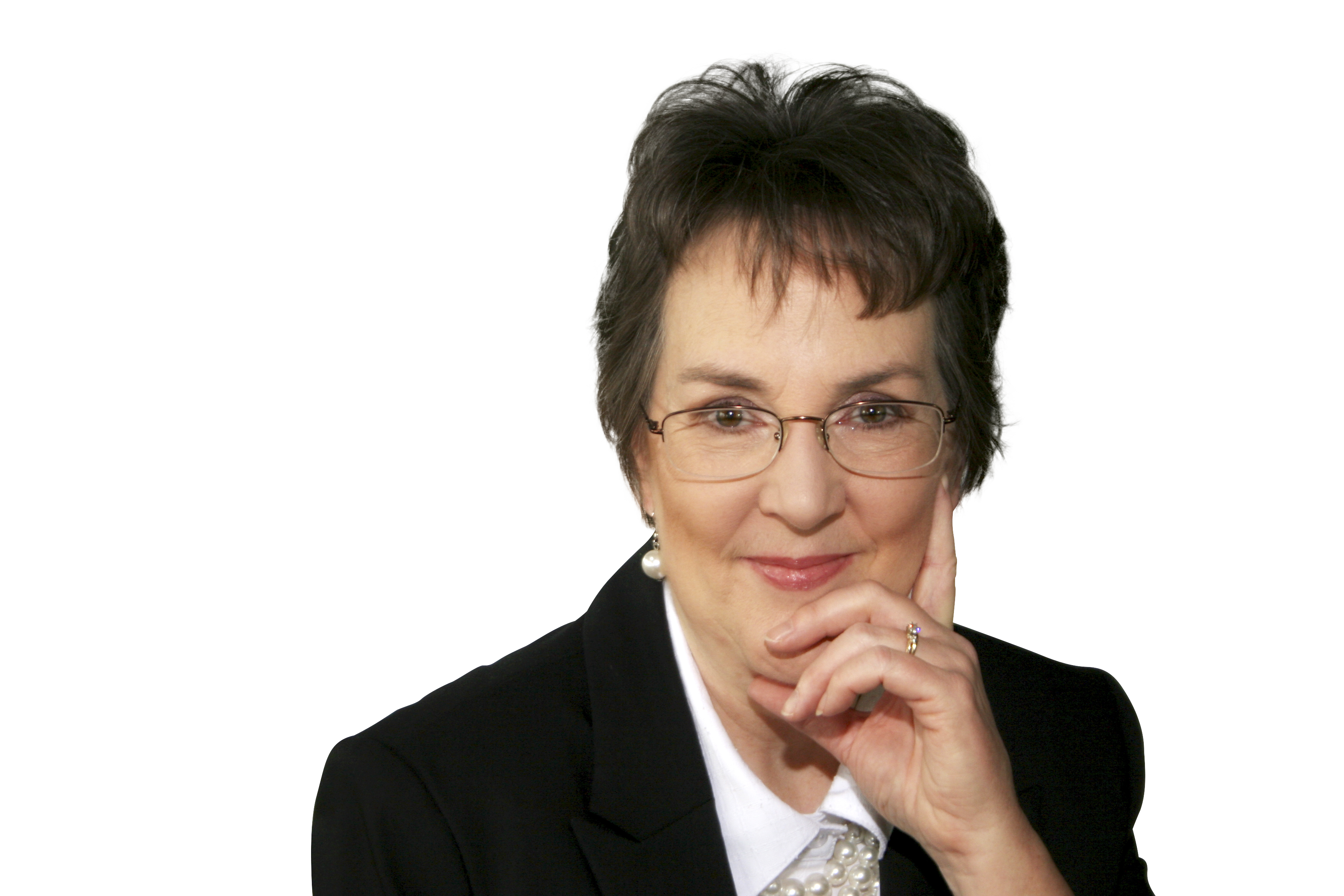 Cyndie Phillippe
Home Business & Social Media Marketing Professional
Cyndie@CyndiePhillippe.com
SKYPE: Cyndie.Phillippe
P.S.
If you are ready to create UNLIMITED Leads &
Income on INSTAGRAM, grab the $5 trial for
Insta Lead Magic HERE: